To Celebrate The Finish Of The 2020 La Vuelta Which Arrived Into Madrid, We Have Designed A Jersey Dedicated To The Famous Kilometro Cero Monument In The Puerta Del Sol In Central Madrid. The Red And Yellow Colours Represent The Hues Of A Sunset Over The Spanish Capital While The Word Mark Km Cero Is Inspired By The Origin Of All The Roads Of Spain Originating From The Square.
Karma Kite Bib Shorts, Engineered To Give You The Edge On The Competition

Experience A Tight Secure Fit On The Leg Thanks To The New Beehive Shaped Silicone Grip

Ventilation And Comfort Are Assured With The Delta Mesh Braces.

All Day Comfort Gitevo Chamois With Anti-Shock Twist Gel Core.


Km Cero Design. 
C3 Chamois
C3 Is An Endurance High-Performance Chamois, Ideal For Long Hours In The Saddle. The C3 Chamois Is Constructed By Using An Innovative Process Called Carving. This Special Technique Allows The Pad Maximum Shock Protection, Incredible Lightness, Breathability, And Perfect Fit Because It Adheres Better To The Body Allowing Freedom Of Movement. The Rooted Gel Located In The Ischium (Sit Bones) Area Allows For Neutralization Of Vibration When The Pad Is Under Stress.

GITevo
The Technological Evolution Of The Original Bestseller Git Chamois With Twist Gel Core, The Silicone Gel That Absorbs Shocksteadily And Gradually. GITevo Is Even More Performing Because It Is Constructed With A Carving Process That Is Able To Create Thicknesses Without Seams And Sticking, Reducing The Weight And Increasing The Softness Of The Padding. The Top Layer With Antibacterial Microfiber And Depressions On The Surface, Offers Excellent Fit And Freedom Of Movement By Protecting From Chafing And Irritation.

NAT
Nat Is A Chamois Dedicated For Those Seeking Maximum Protection, But With A Reduced Thickness. Nat Is One Of Our Most Popular Paddings And Has Been Completely Updated For Even Better Performance. Nat Is Made By Assembling Layers Of Multi-Density Foam Enclose The Refreshing Next Gel Core That Offers Incredible Shock Protection. The Materials Are Perforated For Maximum Breathability During Even The Hottest Days.

EMAX


EMAX Is The Everyday Chamois Perfect For Medium Distances And Indoor Activities. Emax Is The Evolution Of Our Long-Running Coolmax Padding But Better, Thanks To The Improved Ergonomic Construction. The Anatomical Shape And The Perforated Foam Layer With Varying Densities Make This Pad Ideal For All Types Of Indoor Activities And For Medium Distances. Minimal And Essential Design.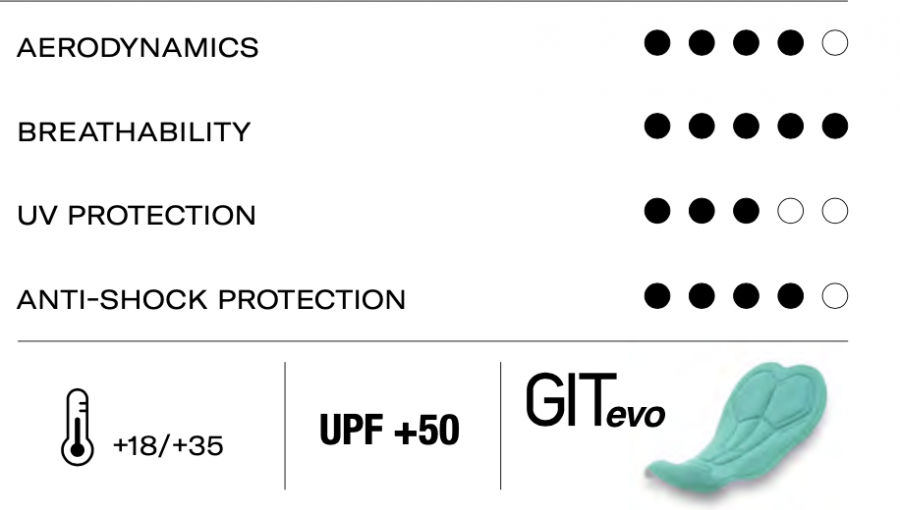 Exchange are eligible only in the following scenarios.
Exchange request to be initiated within 7days from the date of delivery.
Item was delivered in a physically damaged condition.
An incorrect item has been delivered to you.
Delivered Item has manufacturing defects.
This Product is eligible for Sizing related Exchange.
Note: We allow only one time sizing exchange for each order.